The Book Bus visits Kells Lane
A huge thank you to everyone who took the opportunity to visit the Book Bus on Tuesday.  It was a 'huge success' and we raised over £200 commission to buy new books for the Library and reading areas across the whole school.
Storytelling Week @ Kells Lane

This week we have had some exciting stories read to us by parents and family members.  We are extremely grateful to those people for taking the time out of their busy days to come into school and read to us.  We listened, asked questions and watched and were captivated  into a world of magical tales.
"We have loved that our parents have been in school this week to read stories to us.  We have also been listening to funny stories written by other children.  We really enjoyed 'The Poo Fairy'! We also loved The Wolf and the Dog, a story that Jim the storyteller told us.  Storytelling week has been such fun!"

"I loved my Mummy's and my sister's stories."
" I just loved the story 'Where's my Hat?' because it made me happy. The rabbit was very funny." 
" I liked Mrs Whistler's story in our assembly on Wednesday."

"It's been so good because I like all the different ways people can talk when they are reading the story.  My Mummy was a great reader!
"It's been GREAT! There have been good stories because they are so exciting and funny.  It was super funny having my Mummy in school!"

" I have enjoyed people coming in to school because it was exciting to hear all of the stories and I liked having people's grown-ups in school."
"I liked having my Grandpa in because I liked hearing his voice and reading with him.  It was fun having him in my classroom with my friends."

"I enjoyed Jim's stories about the 'Reivers', Alison's stories including 'Marshall Armstrong' and Becky's 'Revolting Rhymes'. They were my favourites but I enjoyed all of the storytellers. I liked Jim because his stories were about real times of cunning, wicked and kind ways. I really enjoyed Alison because of her poem".

"I loved storytelling week because we got to hear lots of stories.  I enjoyed it when my Mum came in because she told a story about trains."
" It's been lovely hearing stories this week.  It's great that our parents can come in and read to 30 children too.  I loved it when my Mum came in because she did lots of great voices."

"I think that when the parent readers came in it was brilliant because I liked how it just wasn't the teachers reading and teaching.  Parents are really good at embarrassing their children and they are really good at impressions of characters."
"I loved reading week because I got to hear funny accents."

"When Jim (the storyteller) came in, we had so much fun.  My favourite thing was when he asked us all to stand up and go in a circle.  The story was about all the animals and how God named them.  When we were in the circle he said we were going to play a game.  Jim came round and showed us pictures of animals.  He showed me a bear.  I had to act like a bear and then you had to find the same creature as you Grrr!  Thank you Jim!"
"I really loved the stories Jim told us.  I particularly liked the ghost story that he read to us, it was mysterious.  He told us about all of the mines that were in England, and up until then I didn't know that history could contribute so much in stories.

"I loved story telling week because I learned new things that I can pass on to other people!" 
"I liked listening to other people's favourite genres."
"I enjoyed different people telling stories because they used different voices and let us ask questions."
"I liked listening to visitors read because it was fun." 
"I enjoyed being told many different stories that I have never heard before.  I also enjoyed doing all the activities.  Every story was different: Jim's inspiring message, Michael's traditional stories and Adam's more modern stories." 
Book recommendations for Christmas presents

Gallery of New Books from Popular Authors

March 2018

Age 1-5 years

Review

Cake is delighted when he receives his first ever party invitation. Keen to look his best, he buys a special new hat for the occasion which, according to the shop assistant, makes him look irresistible.

Cake excitedly skips off to the party, where he has a great time and thoroughly enjoys the dancing and games. However, he begins to feel uneasy when the other guests advance on him, singing 'Happy Birthday' – and it dawns on him that being a cake at a birthday party may not end well for him…

Observant readers will spot a variety of undercover party food dotted throughout the tale, keeping an eye on proceedings. Lots of humour, vibrant illustrations and a sparkly front cover combine to create an enjoyable picture book, which will have children giggling in anticipation as they wait to discover Cake's fate.

Review

Little Rabbit has fallen over. He's hurt his elbow and it's bleeding. Oh no! A plaster will definitely help – and maybe you could also try saying the magic rhyme…

Muhle's ingenious Little Rabbit books aim to make reading a really interactive experience, and demonstrate how interactive books for little ones can be original and accessible at the same time.

In this new story, children can play along with making Little Rabbit better as they wipe away his tears, brush off the dirt and stick a plaster on his elbow – simple gestures, interacting with the book as a tool as well as a story – that nonetheless take an ordinary event and make it relatable for toddlers.

The brightly coloured pages look really fresh and it's such an imaginative way to engage little readers – it's sure to be a hit.

9 yrs+ 

Released 17 May 2018

Rose Rivers by Jacqueline Wilson

A wonderful new story starring old friends and new from the much-beloved Victorian world of Hetty Feather.

Rose Rivers lives in a beautiful house with her artist father, her difficult, fragile mother and her many siblings. She has everything money can buy – beautiful dresses, horse-riding lessons, books – but she's not satisfied. Why can't she be sent away to a good school like her twin brother? Why can't she learn to become a famous artist like her father or his friend Paris Walker. Why is life so unfair for people who were not born rich? When a young girl, Clover Moon, joins the household as a nursemaid to Rose's troubled sister Beth, Rose finds a true friend for the first time and she starts to learn more about the world outside. Will Rose finally achieve her dreams? And will she be able to help Clover find her own dream? Beautifully illustrated by Nick Sharratt, Rose Rivers is a brilliant new addition to Hetty Feather's world, by the award-winning and bestselling Jacqueline Wilson.
Released May 2017
                   

     
Please check for release dates online. 
Take a look at the trusted websites below.
Please click on the logo to view the website.


 Year 3 Classics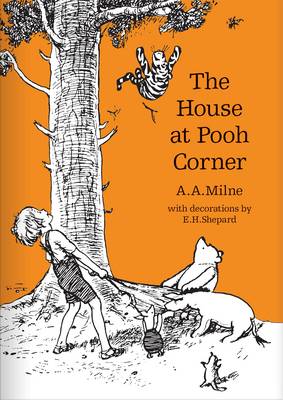 Year 4 Classics
Year 5 Classics
Year 6 Classics