Wallington Hall
Early Years had a great adventure on our visit to Wallington Hall. We used our fantastic teamwork skills to negotiate plans and ideas in order to build dens. We even added the finishing touches inside our dens, including televisions and campfires. Most importantly, we needed to test our dens to make sure we could fit inside. Later, we put our detective skills to use and went on a mini beast hunt. We looked under logs and rocks and used our magnifying pots to look closely at the insects. Of course, we made sure we carefully put the insects back where we found them. After a spot of lunch, we went on a walk around the grounds and managed to find 3 play parks! We had so much fun climbing and swinging. We even made up adventures on the wooden castle. Some of our very lucky children even managed to find a fairy house.  It's no surprise we had lots of sleepy heads on the bus journey home.
Well done Reception, your behaviour was fantastic and you were all a real credit to the school!
World of Work Week
The children have enjoyed hearing about different jobs that people do and why.  It's been inspirational!
We have had such a fun and busy half term in Early Years. Here is a snapshot of some of the learning that has taken place. We have estimated, problem solved, balanced, climbed, ran, written, counted, read and even had time to build obstacle courses and take care of Toffee and Liquorice!
Have a well-deserved rest next week, ready for an even more fun packed last half term!

We have some wonderful new furry friends to look after in Early Years.  We have been making sure they have everything they need to keep warm, healthy and happy.  It's been great getting to know them!  All they need now is names.  You can help to choose their names by sending in your reply slip in to school with your 50p  (this will help to go towards taking care of them).


So far, we have 4 baby ducklings staying with us in Early Years. We still have 2 eggs in the incubator so fingers crossed they hatch today.
The children absolutely love the ducklings and were all very gentle when handling them today. We have talked about what the ducklings need to eat and drink and how we can make sure they stay safe and warm.
Next week we are going to give them a swim in the paddling pool!

We have ended our Julia Donaldson topic with a Gruffalo party afternoon! We went on a Gruffalo word hunt around the classroom, using our super reading skills to decode the words and write them down. We played Gruffalo corners and then enjoyed watching the Gruffalo while we ate our mouse pizzas and Gruffalo crumble.

We are having a fabulous half term at school, our topic has been Julia Donaldson and we are enjoying reading all of the different stories she has written.  We especially loved making Gruffalo out of playdough. One of our favourite areas of the classroom has been the dressing up area.  We loved creating different characters for ourselves. 


We have begun our first PE lessons this term, it has been fantastic dancing with Mrs Halliwell and Miss Trew.
Stay & Play day
We had a super time showing our special grown ups around our learning environment. We made puffy paint snowmen, showed off our reading skills and used our knowledge of 2D shapes to make Christmas pictures.  Thank you for coming to visit us on our 'Stay & Play' day xxx

New Friend Friday
We are enjoying making new friends and getting to know each other.  We are developing our problem-solving skills and learning to widen our own interests.
Science Week
This week we have enjoyed investigating and learning new techniques in the Science area.  We have explored the outcome of mixing different ingredients, e.g. vinegar and bicarbonate of soda.  We were able to log the changes in colour and texture.
We are now all settled into school and have been having a fantastic time.   I our outside area, we have been creating obstacle courses and exploring the autumn treasures we brought from home.  The Gingerbread Man has been our Early Years story.  We have loved making Gingerbread Men, counting their buttons and taking photos to record our work on the iPads.  We have also used QR codes for the first time.  The wonderful dressing up outfits that were kindly donated have also allowed us to continue to develop our amazing imaginations.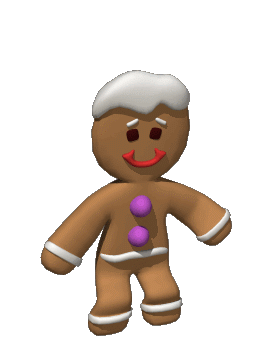 We have had a super first week at school making new friends and exploring our new classroom and outdoor area.  We loved our very first school dinner on Friday.